Waiting On Wednesday is a weekly meme hosted by Breaking the Spine, where we can share upcoming releases that have us excited!
For my Waiting on Wednesday, that I normally never do, I am doing it BEA style and will be listing the top six books I am hoping to snag a copy. I need to clear some shelf space for all the books I will hopefully be getting for myself, not including those I am picking up for friends.
Here goes nothing.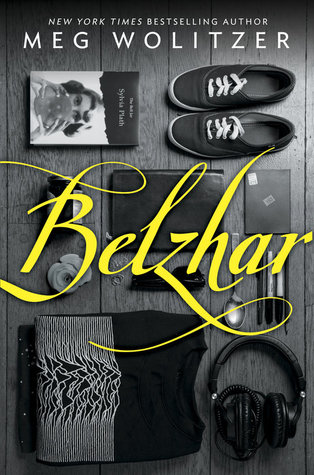 Belzhar by Meg Wolitzer:

If life were fair, Jam Gallahue would still be  at home in New Jersey with her sweet British  boyfriend, Reeve Maxfield. She'd be watching  old comedy sketches with him. She'd be kissing  him in the library stacks.





She certainly wouldn't be at The Wooden Barn, a therapeutic boarding school in rural Vermont, living with a weird roommate, and signed up for an exclusive, mysterious class called Special Topics in English.





But life isn't fair, and Reeve Maxfield is dead.





Until a journal-writing assignment leads Jam to Belzhar, where the untainted past is restored, and Jam can feel Reeve's arms around her once again. But there are hidden truths on Jam's path to reclaim her loss.

 
Falling into Place by Amy Zhang: On the day Liz Emerson tries to die, they had reviewed Newton's laws of motion in physics class. Then, after school, she put them into practice by running her Mercedes off the road. 

Why? Why did Liz Emerson decide that the world would be better off without her? Why did she give up? Vividly told by an unexpected and surprising narrator, this heartbreaking and nonlinear novel pieces together the short and devastating life of Meridian High's most popular junior girl. Mass, acceleration, momentum, force—Liz didn't understand it in physics, and even as her Mercedes hurtles toward the tree, she doesn't understand it now. How do we impact one another? How do our actions reverberate? What does it mean to be a friend? To love someone? To be a daughter? Or a mother? Is life truly more than cause and effect?
3.                                                                                                                  
Dark Aemeilia: A Novel of Shakespeare's Dark Lady by Sally O'Reilly:  The daughter of a Venetian musician, Aemilia Bassano came of age in Queen Elizabeth's royal court. The Queen's favorite, she develops a love of poetry and learning, maturing into a young woman known not only for her beauty but also her sharp mind and quick tongue. Aemilia becomes the mistress of Lord Hunsdon, but her position is precarious. Then she crosses paths with an impetuous playwright named William Shakespeare and begins an impassioned but ill-fated affair.

A decade later, the Queen is dead, and Aemilia Bassano is now Aemilia Lanyer, fallen from favor and married to a fool. Like the rest of London, she fears the plague. And when her young son Henry takes ill, Aemilia resolves to do anything to save him, even if it means seeking help from her estranged lover, Will—or worse, making a pact with the Devil himself.
4.                                                                                                        
Green Girl by Kate Zambreno: Green Girl is The Bell Jar for today—an existential novel about Ruth, a young American in London, kin to Jean Seberg gamines and contemporary celebutantes. Ruth works a string of meaningless jobs: perfume spritzer at a department store she calls Horrids, clothes-folder, and a shopgirl at a sex shop. Ruth is looked at constantly—something she craves and abhors. She is followed by a mysterious narrator, the voice equally violent and maternal. Ruth and her toxic friend, Agnes, are obsessed with cosmetics and fashion and film, with boys, with themselves, and with each other. Green Girl is about that important and frightening and exhilarating period of being adrift and screwing up, a time when drunken hook-ups and infatuations, nervous breakdowns, and ecstatic epiphanies are the order of the day.
5.                                                                                                     
Glory O'Brien's History of the Future by A.S. King: WOULD YOU TRY TO CHANGE THE WORLD
IF YOU THOUGHT YOU HAD NO FUTURE?

Graduating from high school is a time of limitless possibilities—but not for Glory, who has no plan for what's next. Her mother committed suicide when Glory was only four years old, and she's never stopped wondering if she will eventually go the same way…until a transformative night when she begins to experience an astonishing new power to see a person's infinite past and future. From ancient ancestors to many generations forward, Glory is bombarded with visions—and what she sees ahead of her is terrifying.

A tyrannical new leader raises an army. Women's rights disappear. A violent second civil war breaks out. And young girls vanish daily, sold off or interned in camps. Glory makes it her mission to record everything she sees, hoping her notes will somehow make a difference. She may not see a future for herself, but she'll do everything in her power to make sure this one doesn't come to pass.
6.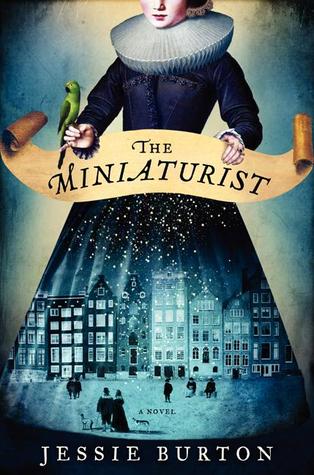 The Miniaturist by Jessie Burton: "There is nothing hidden that will not be revealed…"

On a brisk autumn day in 1686, eighteen-year-old Nella Oortman arrives in Amsterdam to begin a new life as the wife of illustrious merchant trader Johannes Brandt. But her new home, while splendorous, is not welcoming. Johannes is kind yet distant, always locked in his study or at his warehouse office-leaving Nella alone with his sister, the sharp-tongued and forbidding Marin.

But Nella's world changes when Johannes presents her with an extraordinary wedding gift: a cabinet-sized replica of their home. To furnish her gift, Nella engages the services of a miniaturist-an elusive and enigmatic artist whose tiny creations mirror their real-life counterparts in eerie and unexpected ways . . .

Johannes' gift helps Nella to pierce the closed world of the Brandt household. But as she uncovers its unusual secrets, she begins to understand-and fear-the escalating dangers that await them all. In this repressively pious society where gold is worshipped second only to God, to be different is a threat to the moral fabric of society, and not even a man as rich as Johannes is safe. Only one person seems to see the fate that awaits them. Is the miniaturist the key to their salvation . . . or the architect of their destruction?