April has arrived. Finally. The snow here has officially thawed. Spring looks like it will make it's annual appearance. Ahh, it's time to get out those dresses and skirts. How I've missed them. But, you're not here for that are you? 🙂 Let's talk books! I've got some good books I want to tackle. I seem to be reading a lot of Historical Fiction these days and a lot less YA. This month doesn't seem any different.
Tom survived a devastating flood that claimed the lives of her sister and parents. Now she lives with Bill in his old shed by the lake. But it's time to move out—Tom is pregnant with Bill's baby.
I think I might cry reading this one. It sounds really intense.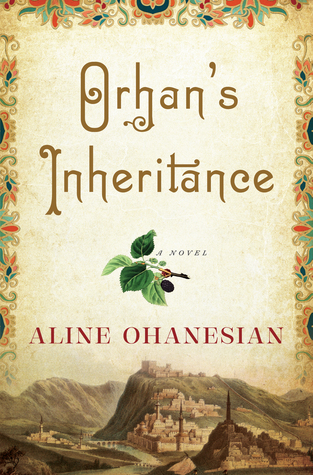 In her extraordinary debut, Aline Ohanesian has created two remarkable characters—a young man ignorant of his family's and his country's past, and an old woman haunted by the toll the past has taken on her life.
Just reading the brief synopsis, I was immediately drawn in. It sounds really intriguing. Family secrets, self-discovery, journeys to the unknown, sign me up!
A passionate and powerful novel based on the scandalous life of the French novelist George Sand, her famous lovers, untraditional Parisian lifestyle, and bestselling novels in Paris during the 1830s and 40s.
I don't know much about George Sand. I remember watching a relatively good movie about her life. When I saw this book on offer on Penguin's first to read program, I jumped at the chance to read it. I can't wait to start it.
THE ADVENTURES OF A LOWLY MAIDSERVANT, A DISGUISED FUGITIVE, A SAVIOR TO THE POOR AND ENDANGERED, AND A QUEEN.
They had me at Queen. I love Royal Historical Fiction. I don't know my Scots very well, so I'm interested to read this one to broaden my horizons.
The Crimson Petal and the White meets Fight Club: A page-turning novel set in the world of female pugilists and their patrons in late eighteenth-century England.
This sounds so good I can't. Anything like fight club, just yes please. I want. I can't wait to read this one. Even the cover is awesome.
I have one more on my list, but I'm keeping it a surprise! You'll find out soon enough. 🙂
I hope you found some good books. I know it's going to be a good reading month for sure.
Happy reading and thanks for stopping by!