My first day at BEA was exciting. I got over 30-40 books, met some great people, and had a lot of fun. If I thought nothing could top that, I was wrong. Although I got more picky with less books on day two, I had more fun. This day I had my book partner in crime, fellow book blogger Christine at Readerly Musings along for the ride. This was her first time, too, so it was nice seeing how excited and in awe she was. It's just an incredible feeling riding up the escalator for the first time and seeing everything.
Our first stop was to HarperCollins booth to get a copy of The Miniaturist by Jessie Burton. They were also doing a galley drop of Rooms by Lauren Oliver but that had already sold out by the time we got there 30 minutes in. Look at the pretty cover.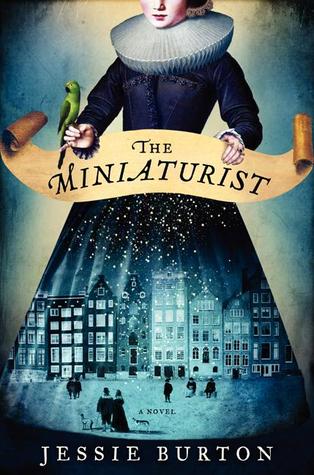 After that, with a little bit of walking we found ourselves back on another line, this time for ice cream and a chance to meet Susan Jane Gilman, author of The Ice Cream Queen of Orchard Street. The ice cream was so yummy and Susan Jane Gilman was so sweet. I really liked her and can't wait to read her book. After that, it was more rushing around for galley drops. Until I met the man of my dreams.
Look at that man! I love Andy Cohen. I used to be obsessed with his late night show. Now, I go to bed too early to watch it. BUt, man do I love him. Christine and I were ust walking when someone asked if we wanted to meet him. I jumped. Literally did a happy dance. I was that excited!
Look how handsome and smiley he is! I may not be his type, and he may be a little too old for me, but still! I love him. I really do. Highlight of my day. Maybe even of the whole conference and he just signed a black, blank journal a cartoon him on it.
 I tried to calm down for the rest of the day. I had more books to get! I decided to wait on the line for E. Lockhart not knowing it would be over an hour long. I haven't even read her book! I don't wait in line for that long ever! She was so nice though when I finally got to meet her, with only ten minutes left before the signing ended. That's how far back I was. The book is so pretty though.  I'll read that soon, too.
After that frenzy of a line, I just made it in time to meet Amy Zhang for her incredible book Falling into Place which I read the next day. I like the cover.
It's a tough, sensitive read. I'm not going to lie. It's all about how this girl tries to kill herself and if she makes it or not. It's highly emotionally. The writing, though, is incredible. It's written non-linearly which makes it that much more powerful. There are mini snap-shots too from the characters childhood with her imaginary friend. And, the best part, is the narration. You don't know who it is until the end. And, it's a shocker. A full review will be done closer to its release.  The author is really nice, too.
I went to another signing for Swoon Reads first book, A Little Something Different by Sandy Hall. Look at this cover. I want a poster of it.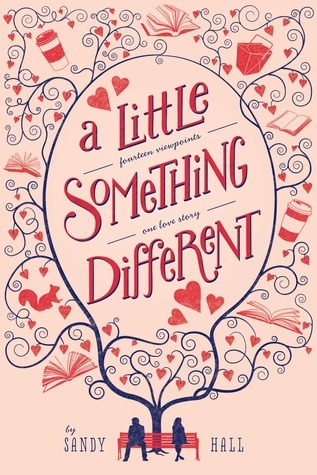 Isn't it pretty? So pretty. My ARC is a little (something) different so I may buy a copy when it comes out. It sounds really good, too.  By the end of the day, with multiple signed and unsigned books, we decided to head out. But, our night wasn't over yet. We were headed to The Bloggers Picnic  in Central Park.
There's all of us. I had a lot of fun meeting new bloggers, exchanging business cards, and hearing BEA stories. It was nice talking to everyone. Then there was the cake. The cake! The awesome, delicious, delicious, cake!
There's all the hosts with the Cake from Carlos's Bakery. So good. So tasty. So pretty.
Overall, I think this was my favorite day. I met Andy Cohen. My friend was with me. I met awesome new bloggers. Had delicious cake. Got great books from great authors. And met Andy Cohen. Then Book Con happened. Oh Book Con. I'll save that horror show for tomorrow.
Happy reading an thanks for stopping by!
Stay tuned for my final BEA Recap post.