I think I've found one of my memes. Sponsored by Sarah at Words with Sarah, TBR Thursday is where you pick a book three months or older from your TBR shelf and, wait for it, READ IT this week/weekend. I will also be making this as one of my reviews. Kill two birds with one stone kind of thing. I like this idea of tackling my big shelf of things to read. Especially the books that have been there for a long time.  Now for the good stuff. The book I chose. Cover reveal!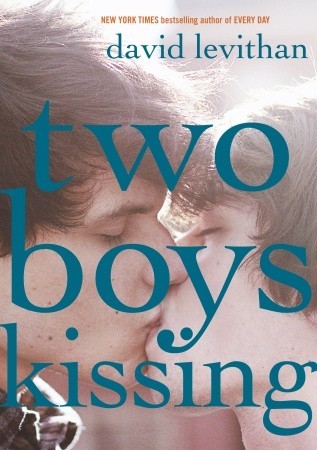 I have had this book since last September. While looking through my list of what books to read for this meme, this book once again caught my attention. If you haven't read anything by David Levithan, I suggest you do. ASAP. It doesn't have to be this book. I hear Boy Meets Boy is good, but Every Day is incredible. Just. In.Cred.I.Ble. Do you see how I spelled that word? It's not even proper that's how good it was. All his short stories collections are good, too. He's just good. Better than good. READ HIM!!!
Now, back to BEA posts.
Happy reading and thanks for stopping by.