Bloggers Convention was exciting. It was nice to meet new and familiar bloggers, but BEA itself was going to be on a whole other scale. I get to be face to face with publishers, publicity people, and new books. Books I can just grab! For free! Kind of, of course. It was exciting. There were going to be no power readers. All people in the industry only. How exciting. I hardly slept that night.
When I finally got to BEA after a brief stint at work, I was in awe. All the booths. All the people. ALL. THE. BOOKS. Oh. My. My hands were itching to grab and grab they did. The first booth I stopped at was an unknown for me–Biblioasis. I grabbed a few books from there, mostly short stories collections. My favorite, can't wait to read book is Paradise and Elsewhere by Kathy Page. Just look at that pretty cover! It grabbed me immediately.
My next stop was at Cinco Pinto then it was on to one of my favorites, Coach House Press. This year I picked up two exciting titles. Cosmo by Spencer Gordon which is a pop culture short stories collection that sounds fun; and The Stonehenge Letters by Harry Karlinsky which is a historical fiction novel about why Freud never won the Nobel Peace Prize that sounds really good. In it are letters written on behalf of Freud by Marie Curie and Rudyard Kipling.
My day started to get better as I gathered more books and discovered a certain galley drop for my top choice, Belzhar by Meg Wolitzer.  Again, that cover. It pulls me right in. It's supposed to be a kind of take on The Bell Jar by Sylvia Plath, which is one of my favorite novels. I was so excited. Perfect timing. I also picked up I'll Give You the Sun by Jandy Nelson that everyone is raving about. And, of course, met an awesome woman from California who is moving here in August. I can't wait!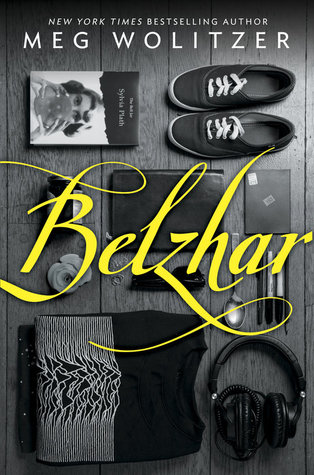 After my first galley drop, things started to move fast. I got so many books. I attended a couple more drops, acquiring another top pick, How to Build a Girl by Caitlin Moran. Just look at this cover.
If the cover isn't alluring enough, the title should be. I was very excited to grab this one and Alan Cumming's latest Not My Father's Son.
I also stopped at another one of my favorite publishing houses, Tin House where I grabbed this beauty.
If you are a fan of Aimee Bender or even Amy Hempel, this short stories collection is for you. I am super excited about this one. I love picking up books I didn't see in the database. Instead the publishers recommend the books to me. It's so much better that way, I think. Yes, it's fun to have an idea of what you want. Your top 10, or top 25 that I had. But these little gems and surprises make it for me.
And now for the final reveal. My first haul.
Happy reading and thanks for stopping by. Stay tuned for day two!